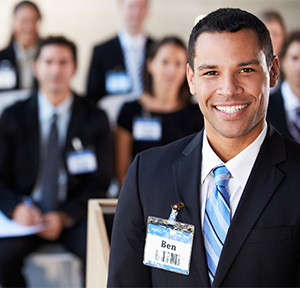 What Is The OMG?
The Object Management Group® (OMG®) is an international not-for-profit software consortium that is setting standards in the area of distributed object computing. We are a vendor-neutral membership-driven organization and have hundreds of members who are working towards developing and refining these standards. See our Member List search page if you want to find out if a company is a member. Our Board of Directors includes prominent and influential members who act as visionaries who shape the direction of the organization.
What Does The OMG Do?
The OMG manages an open, vendor-neutral process which proposes technologies and invites proposals and invites feedback from any member company before coming to consensus on a final specification, which becomes an adopted standard. Some of the standards the OMG has developed include CORBA®, UML® and IIOP®.
In addition to the work we've done on industry-wide standards, the OMG is also very active in a number of vertical markets, including Healthcare, Finance and Telecoms. Some of the places you can learn about what's going on in those areas is our TC Homepages, which also provides a list of all the groups the OMG currently has chartered.
What Technologies The OMG Is Working On?
If you want to learn more exactly where current specifications stand in our process, take a look at our up to date Work in Process page. Although we hold 4 meetings per year in various worldwide locations (see a list of upcoming meetings and technical workshops to see when we'll be coming to a hotel near you!), much of our work and discussions happen over Email lists. These lists are generally only open to members, although you can contact your account rep to inquire about a temporary subscription.
The OMG publishes Whitepapers on various aspects of our technologies and also maintains resource pages for UML, CORBA and XML™, the CWM™ and the MOF™. We publish quarterly publications which discuss current developments within the OMG and our technologies, as well as design wins for CORBA and UML within various industries (more design wins and a comprehensive listing of vendor implementations of OMG standards are also available at www.CORBA.org.)
Why Should I Become A Member And What Does It Cost?
The OMG offers a number of benefits of membership, both technical and marketing. Read more about what you can gain from becoming a member on our Membership Benefits page and on our Member Testimonials page.
If you work for an end-user company (your company uses and depends on software compliant to OMG specifications, but neither produces nor profits from sale of OMG-compliant products), membership still pays off handsomely. Read our analysis of end-user company membership Return-on-Investment (ROI) here.
The cost of membership depends on how involved your organization wants to be. Take a look at the Membership Matrix to see the various membership categories and the advantages available to each category. The Membership Fee Structure will tell you how to figure out how much membership will cost for your company.
How Do I Become A Member?
We were hoping you would ask! The Membership Application is available online- fill it out today to activate your membership immediately. If you have any questions about the membership, please submit the form below.
Membership Form Request more Info